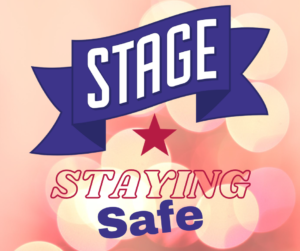 We miss you all so much and we know you all miss performing! Soooo… we are planning a STAGE Revue… which will be live and live streamed. Our hope is to put together a program of music and dance from our STAGE family, past and present.
If you are interested in participating, please fill out this form. You can perform a solo, duet, but please no more than 5 people in an act. You will be responsible for your sheet music and and rehearsing, as we may only have one run through! You will be each other's audience and will be required to wear masks and be distanced when not performing.
To make this happen successfully, it depends on how many people we have turn out. We would like at least 15 acts to run a decent show. We would love to see some STAGE alumni in the mix!!!
AUGUST 13
We start live streaming at 6 pm
The run through may be right before the show so please block off your afternoon.
More details and the location will be sent to you once you register.